Another accident has been recorded on the Nkroful – Apollo road. The incident is the third in less than a month on the road which many say is due to the non compliance of traffic regulations by motorists and the high level of over speeding.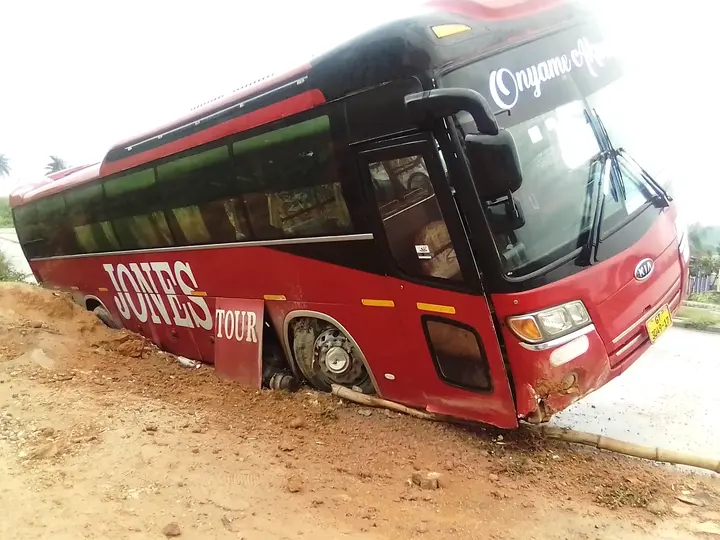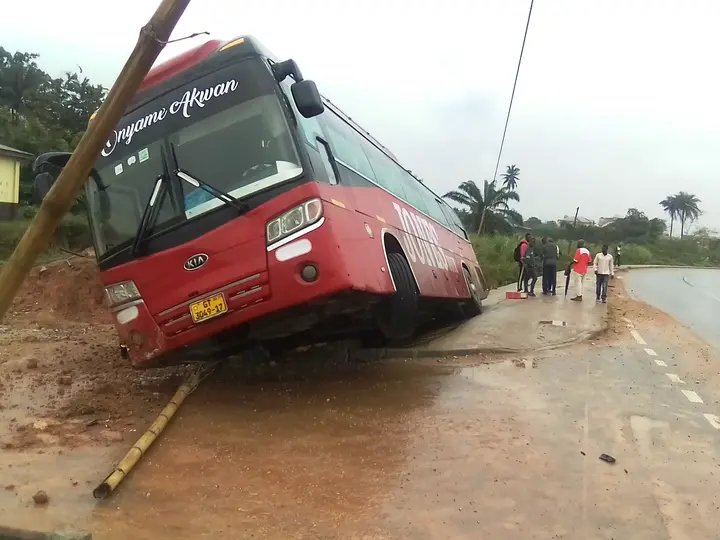 The accident happend in the early hours of Monday and this time it involved a VIP bus from Nkroful to Abeng be bomu lorry station which the driver lost control on the steering wheel.
The driver Nyarko Appiah said he was behind two taxies who crossed his laine, he added that the incident happened at sharp curve on the road and the control on steering wheel become difficult.
For me to avoid running into the small cars I drove into the poles here and I ended up in the gutter here and thank God we were only 3 in the car he said .
The driver had his smaller finger cut off and the his mate also sustained some minor injuries at his chin and hands.
The bus run into a drainage on the shoulders of the road destroying the bonnet of the bus and the wind screen